YWB Fall Perspectives
Friday, October 12, 2018 9:30 AM
More info
Jean Therapy
Thursday, October 18, 2018 6:00 PM
More info
2019 Vanguard Dinner
Monday, November 5, 2018 5:30 PM
More info
44th Annual Louis Susman Memorial Tax Seminar
Join us for a free lunch time seminar with continuing education credit! The 46th Annual Louis Susman Memorial Tax Seminar is Tuesday, October 20 at the Fairmont Hotel. We welcome you to bring your colleagues or others (including clients) whom you think may be interested in the timely topic: Untangling the Biggest Knots in Tax Reform. Our speaker Samuel Donaldson, is always entertaining and informative.
---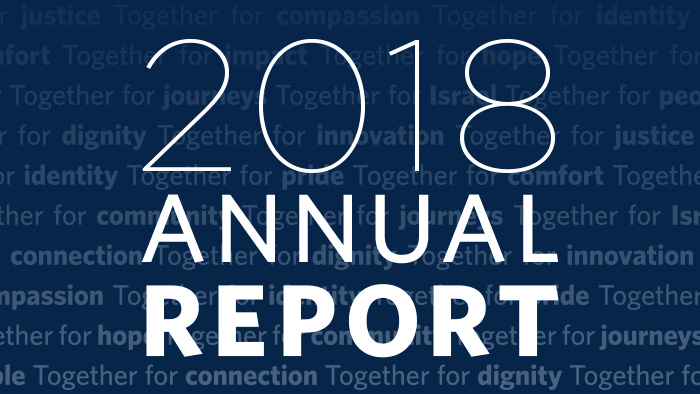 View the Jewish Federation of Metropolitan Chicago's 2018 Annual Report.
Find Chicago-area Jewish organizations, resources, products, and services.